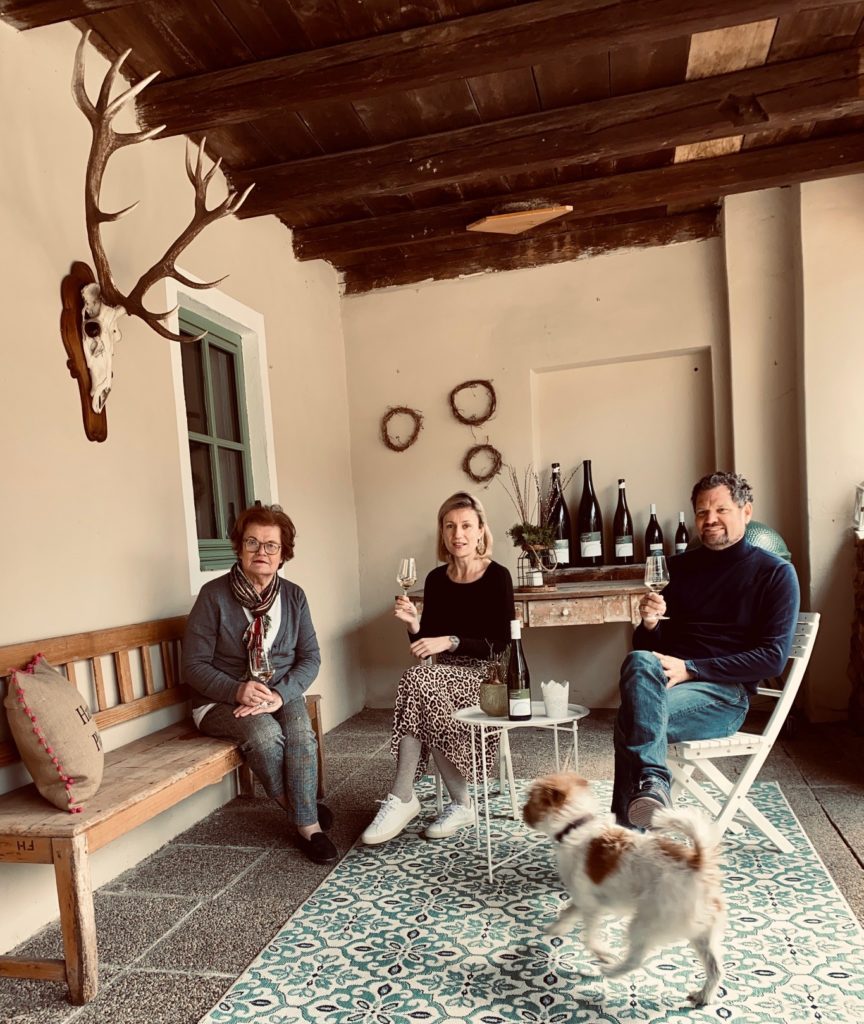 A family history.
Helma Müller-Grossmann, our humorous and passionate winemaker, senior boss and grandmother, has run the winery since 1986 with great commitment, but never doggedly – which is probably one of the reasons for her popularity. Tradition means a lot to her – from this point of view she also saw the entry of her daughter Marlies into the business in 2009 – as a continuation of her tradition.
Marlies Hanke, our winemaker of the present, runs the winery. Her husband Florian works full time in the interior design industry, but supports neatly on the side and his ideas are noticeable in many places. On the one hand, fashion trends win the two a lot – but for Marlies and Florian, tradition and origin must never be lost in them either.
And when they are not busy with wine, their children Anna and Otto, as well as their dog Bruno, keep the family busy.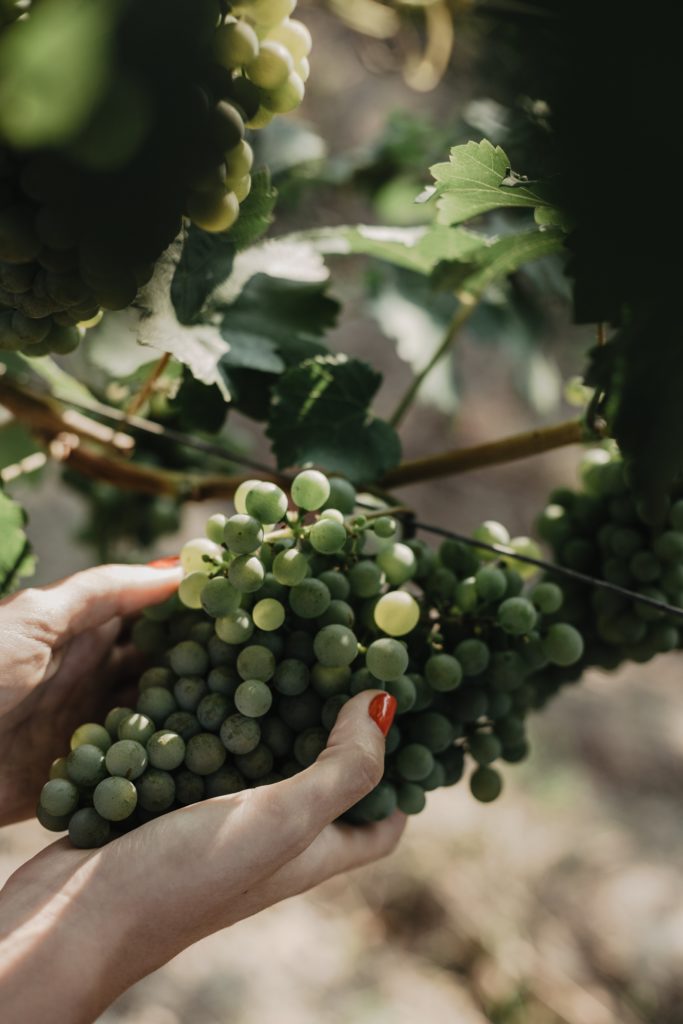 In the circle of vines.
A major part of the winery's single vineyards are located on loess soil as well as on stony, nutritious, not too heavy soils. Variety and diversity ensure delight in more than just one dimension.
Therefore classic loess soils feature the single vineyard "Satzen", which creates ideal conditions for especially fruity Grüne Veltliner (Satz Viertel).
The vinyard "Höhlgraben" fascinates with gravel and stones – and a layer of loess. Thus the vines become enough strength to develop the full Veltliner aroma.
The south-sided "Steinpoint" with primitive rock underground and conglomerated soils is, thanks to the mineral surface, perfectly suited for the classic Riesling.
The meager primitive rock soil characterizes the location "Steinbühel" and is the typical soil for exclusive Riesling.
The vinyard "Silberbichl" is characterized by a dense and fertile soil with mica schist. An ideal ground for a strong Grüner Veltliner.
The special power of the vines around Göttweig Mountain comes from the special loess-, clay-, gravel- and primitive rock soils of this region. This means for the epicure – fresh and dry wines with harmonious acidity.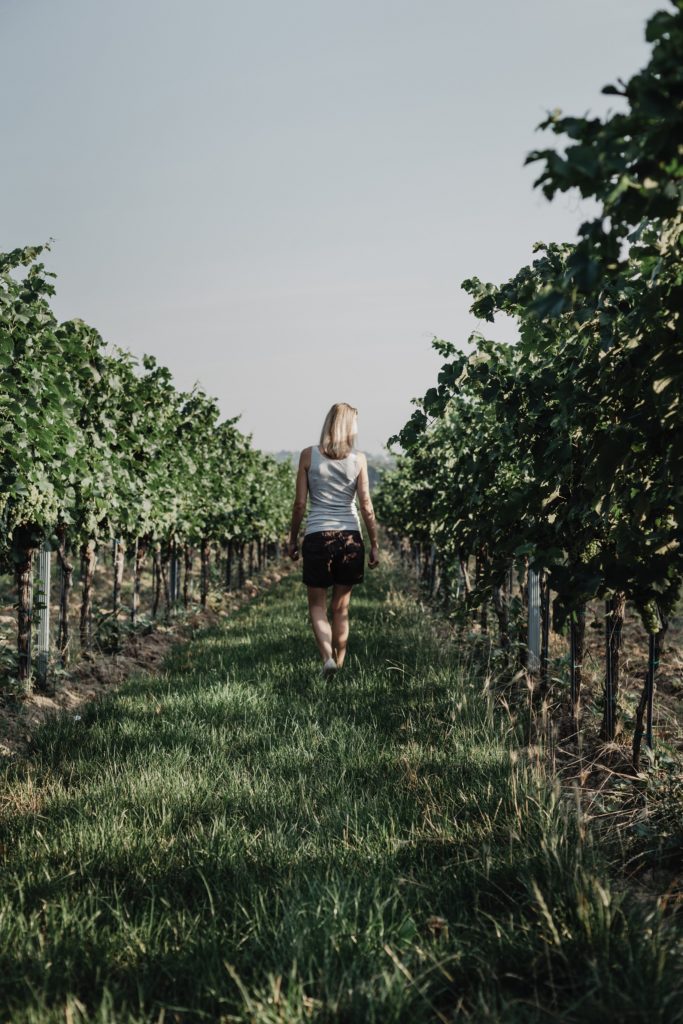 Certified sustainable & in conversion to BIO.
For many years, sustainability has been an important topic in agriculture – increasingly also in viticulture. This raises the question: "What does sustainable viticulture that produces high-quality wine look like in terms of ecology, economy and social components?"
Therefore, the Austrian Winegrowers' Association developed an online tool for measuring sustainable operations of the domestic wine industry. With this tool, Austrian winegrowers can carry out a self-assessment and, in a further step, apply for sustainability certification.
We have undergone this certification process and now receive the certificate for "Sustainably Produced Wine from Austria" year after year from the inspection body Lacon GmbH. Our labels also bear this information.
In the summer of 2021, we signed our BIO control contract and are now in the process of converting to organic farming methods. This process takes three years, after which we are a certified organic farm.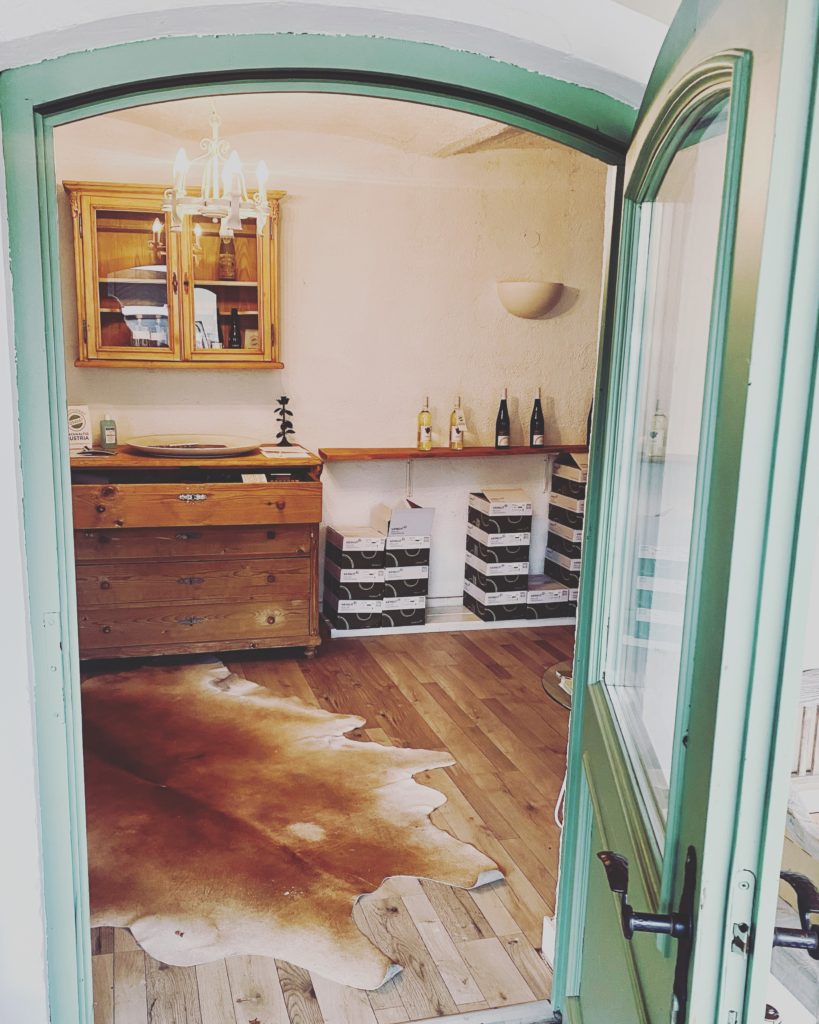 Our Wines.
White wines are in the limelight of delight – as well as one rosé wine from Zweigelt. This is also made possible by the great variety of soils – and the natural interplay of warm days and cool nights. Fortunately a whim of nature wanted for the southern Kremstal to get a climatic area of tension which occurs particularly strong and charming.
Juicy, finesse-rich white wines, especially Grüner Veltliner and Riesling grow on the gravel- and loess soil, where rather cool and humid influences from the close Waldviertel meet warm and dry ones coming from the Pannonian Plain. The excellent locations are solely cultivated by hand.
Plain stylistics and pronounced fruitiness characterize the wines. The main focus is Grüner Veltliner and Riesling, but also decent Burgundy Wines, Rosé & Muskateller, as well as three sparkling wines by tradtional methode are produced.
Every year some of the single vinyard wines – preferably in large bottles – are reserved for our vinotheque. There they have the opportunity to develop wonderfully. If you are interested please ask for our rarities or special vintages.